Ella Mechelen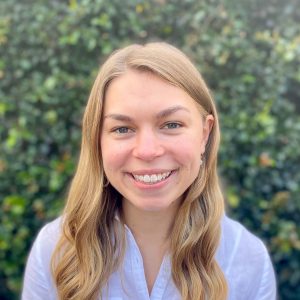 Ella graduated from La Trobe University with a Bachelor of Health Science and a Masters of Speech Pathology. She has worked as a Speech Pathologist in the education setting since 2018.
Ella is a caring and engaging clinician who combines recent evidence-based approaches with enthusiasm to provide sessions which are beneficial and enjoyable for the children and families she works with. She is passionate about supporting and empowering families and children to achieve their communication goals.
Ella has experience in delivering assessments and therapy to kinder, primary and secondary school-aged children, from a diverse range of backgrounds. Her areas of interest include intervention for developmental language delay, speech sound disorders, social skill development and literacy. Ella strives to provide therapy that is motivating for the child, by building rapport and incorporating their interests into therapy activities.
Ella is committed to ongoing professional development and regularly attends training, some of which include speech and language workshops run by Speech Pathology Australia, Key Word Sign and Cued Articulation.
Ella is a member of Speech Pathology Australia and the Developmental Language Disorder Special Interest Group for Speech Pathologists.