Nirali Talati
Certified Practicing Speech Pathologist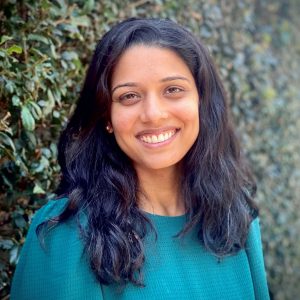 Nirali graduated from The Royal Melbourne Institute of Technology with a Bachelor of Biomedical Science and later a Master of Speech Language Pathology from The University of Sydney.
Nirali worked as an administrative officer at a mental health clinic where through her interactions with the doctors, psychologists, occupational therapists and social workers, she developed a keen interest in Speech Pathology. Nirali is passionate about working with children and families from culturally diverse backgrounds and spreading awareness about the different modes of communication that can be incorporated in speech therapy, including key word signs and gestures.
Nirali has experience in delivering assessment and intervention to young children, including children with bilingual home environment. Nirali also has experience in working with families and children with a history of trauma and is particularly interested in this area. Nirali's other areas of interest include fluency, language, autism and literacy.
Nirali is a Certified Practicing Speech Pathologist with Speech Pathology Australia.