Rochelle Vizelman
Certified Practicing Speech Pathologist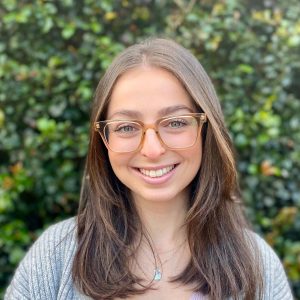 Rochelle graduated from the University of Melbourne with a Bachelor of Science majoring in Psychology, and a Master of Speech Pathology. Her special interests include supporting young children who stutter to improve their speech fluency and working with people from culturally diverse backgrounds.
Rochelle has experience working with toddlers through to adults and is most excited about working with preschool and school-aged children. Rochelle is particularly passionate about providing therapy for preschool children who stutter and seeing the impact that it has on their communication, wellbeing and overall confidence, as well as the broader positive impact it has on a child's family. She enjoys using the Lidcombe program to treat stuttering and deliver fun and engaging therapy that creates positive and dynamic relationships with the client and their caregivers.
Rochelle also has a keen interest in orofacial myology and providing tongue thrust therapy for people of all ages. She understands the profound impact tongue thrust may have on a person's mouth posture, swallowing and even consequently on their speech and overall health.
As Rochelle is a bilingual Russian speaker, she enjoys working with people from culturally diverse backgrounds and tailoring therapy to the needs of children and their families. She enjoys getting to know children and families and using a child's interests to make therapy fun and interactive.
Rochelle is a member of the Victorian branch of Speech Pathology Australia as well as the Stuttering Interest Group for Speech Pathologists.
Rochelle is a Certified Practicing Speech Pathologist with Speech Pathology Australia.