Sarah Draper
Certified Practicing Speech Pathologist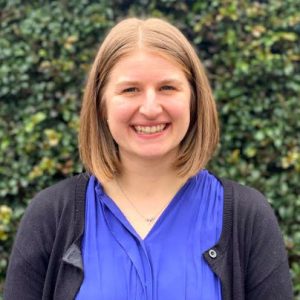 Sarah graduated from the University of Melbourne with a Bachelor of Science majoring in Human Strucutre and Function, and a Master of Speech Pathology. She enjoys interacting with people from a range of backgrounds and helping children of all ages to achieve their communication goals. Her special interests include intervention for speech sound disorders, developmental language delay, autism and social skill development.
Sarah has experience working with both preschool and school-aged children and has previously delivered Box Hill Speech Pathology's kinder screening program. Sarah has completed training in various intervention approaches, including the Hanen More Than Words program, Learn to Play (Karen Stagnitti), Social Thinking (Michelle Garcia Winner), Key Word Sign, and Cued Articulation.
Sarah's sessions have a strong emphasis on making the child or young person feel comfortable and supported. When this occurs, the learning happens without the child even realising. Sarah is skilled at tailoring the session towards the child's interests while still targeting communication goals.
Sarah is committed to continually broadening her knowledge of speech pathology practice to ensure that families receive a high-quality, evidence-based service. Sarah is also involved in member engagement activities with the Victorian branch of Speech Pathology Australia.
Sarah is a Certified Practicing Speech Pathologist with Speech Pathology Australia.