Tiahn Holloway
Speech Pathologist
Tiahn graduated from La Trobe University with a Master of Speech Pathology. Tiahn has experience working with children from early infancy through to primary school students.
She is interested in a range of areas including optimising early feeding and communication in babies to treating language and speech disorders in older children. Tiahn has completed training in identifying and treating paediatric feeding difficulties, enhancing communication through gesture and sign (Key Word Sign) and the treatment of articulation and phonological disorders.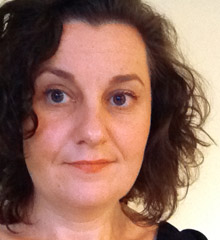 Tiahn is particularly passionate about early intervention. Her work with children in early intervention settings in the areas of feeding and communication have allowed her to see first-hand the benefit of early identification and treatment. This work has provided her the opportunity to work in a multi-disciplinary team with physiotherapy, occupational therapy, education and psychology staff and their wealth of knowledge.
As the mother of a young family Tiahn understands the challenges parents face in balancing the needs of all family members and is driven to provide strategies for home practice which fit easily into family life. It is this busy family life which allows her to empathise with parents and find suitable ways to build skill and increase independence in the children with which she works.
Tiahn is a Certified Practicing Speech Pathologist with Speech Pathology Australia.