Effective online stuttering treatment for children. Watch them lose the stutter & gain confidence
in the comfort of your own home
Stuttering treatment for children from 3 years to 18 years and beyond
Stuttering treatment for all types: new, mild, moderate & severe
Fully-Qualified Speech Pathologist with 35 Years Clinical Experience
Click below for an initial consultation and let's Skype that Stutter!
Skype My Stutter
Stuttering Support for Children Made Easy
Convenient speech pathology for children in the comfort of your own home
Access to world-class treatment via telehealth Technology
Treatment from 3 years of age
Stuttering Support for Children Made Easy
Convenient speech pathology for children in the comfort of your own home
Access to world-class treatment via telehealth Technology
Treatment from 3 years of age
Perfect for remote, rural & time-poor families
Families living in remote & rural areas often don't have access to dedicated speech-pathology services or stuttering treatment. Many families are just time-poor with various work, school, creative & sporting activities.
Skype-That-Stutter offers these families access to simple, convenient & world-class stuttering treatment.
Research shows Online is comparable to in-clinic treatment
A 2016 study* confirmed the viability of the webcam-based Lidcombe program intervention. It appears to be as effective and economically viable as the standard, clinic-based Lidcombe Program treatment.
*Lidcombe Program Webcam Treatment for Early Stuttering: A Randomized Controlled Trial
Bridgman K, O'Brain S, Jones M, Block S – 2016
Early treatment offers long-term benefits
Evidence shows early treatment leads to long-term benefits in confidence, less anxiety and better socialisation.
Vince is an industry expert with over 35 years' experience in dealing with children of all ages.
Vincent Borg, Speech Pathologist
and Founder
Vincent Borg is the Principal Speech Pathologist at Box Hill Speech Pathology Clinic. He has accumulated an impressive 35 years of professional practice, specialising in innovative approaches designed to assist children of all ages.
Using his wealth of knowledge and pioneering approach to treatment, Skype That Stutter looks to provide stuttering help to children regardless of their families' lifestyle or geographic location. His sessions offer practical, real-life strategies and stuttering support that works.
Skype My Stutter
---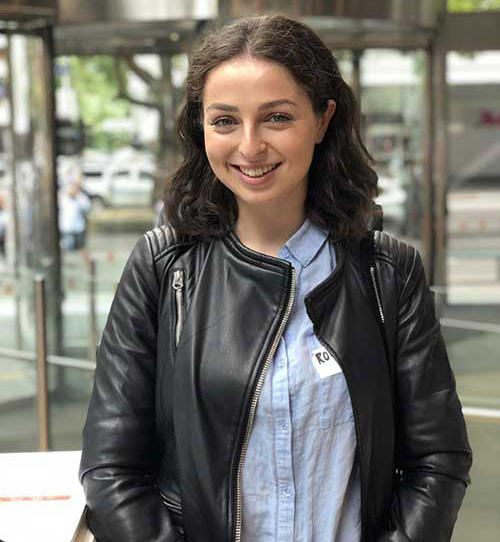 Rochelle Vizelman
Her biggest areas of interest are fluency/stuttering, orofacial myology, early speech, and language development as well as social skill development. She also has a keen interest in child and adolescent mental health and the interplay between Psychology and Speech Pathology.
As Rochelle is a bilingual Russian speaker, she particularly enjoys working with people from culturally diverse backgrounds and tailoring therapy to the needs of children and their families. She enjoys getting to know children and families and using a child's interests to make therapy fun and interactive.
Rochelle is a member of the Victorian branch of Speech Pathology Australia as well as the Stuttering Interest Group for Speech Pathologists.
Skype My Stutter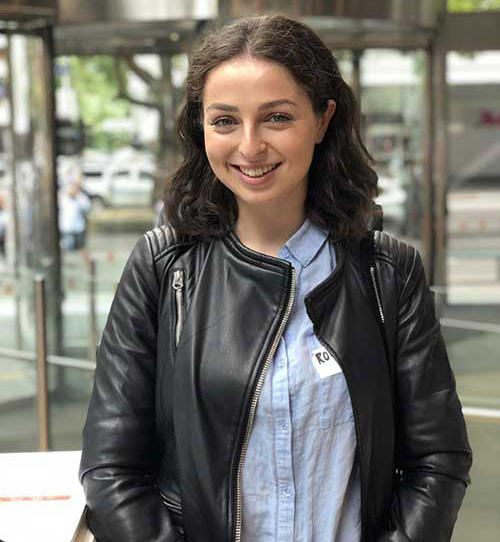 Frequently Asked Questions
Q: How does Skype that Stutter online treatment compare to in-clinic treatments?
A: We use exactly the same processes, diagnoses and treatment methods as we do in our own clinic. The experience and results are the same as face-to-face treatment because we are still face to face, just online in different rooms!
Q: Are there any health rebates?
A: Yes, if you have a health fund with extras cover, speech therapy is often covered but please check with your provider to confirm the details.
Q: Do you offer after-hours treatment?
A: Not at this stage however if you're interested in after-hours session, please let us know in the form and we'll advise if this changes in the future.
Q: How many sessions will my child need?
A: This will depend on the nature and severity of their stutter and it varies from child to child. After the initial consultation I'll be able to provide more details on the best treatment plan for you moving forward.
Q: Why do you offer online/skype-based treatment?
A: Treating stuttering in children is my passion. Whilst I love working with kids in our clinic, providing telehealth allows me to help more people around the country who don't normally have access to specialist stuttering therapy or simply find it too hard to get into a clinic.
If you have any questions that aren't answered here, please feel free to email us at enquiries@speech-therapy.com.au and we'll be happy to assist.
Ready to watch them lose that stutter and gain confidence?