Stephanie Grey
Certified Practicing Speech Pathologist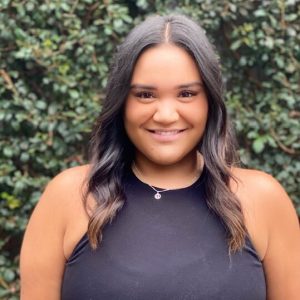 Stephanie has a Bachelor of Applied Science and a Masters of Speech Pathology from La Trobe University.
She is an innovative and friendly clinician who develops engaging and effective therapy tasks for her clients. She is dedicated to her clients and their families, creating appropriate and holistic therapy goals and employs client-centred approaches to achieve them.
Stephanie has experience in delivering assessments and therapy to preschool and school-aged children, and adolescents. Clients include individuals with a range of developmental disorders including speech sound disorders, stuttering, autism spectrum disorder, language delay and attention-deficit hyperactivity disorder.
Stephanie has a particular interest in teletherapy and the research supporting its effectiveness as an alternative service delivery model. She also conducted a research project at La Trobe University investigating the benefits of teletherapy for children with Childhood Apraxia of Speech, which is a common speech sound disorder seen in young children.
Steph is certainly a valued part of our team.
Steph is a Certified Practicing Speech Pathologist with Speech Pathology Australia.